Vogue- Alex Borstein and Mercedes Brunelli, clutch from the 2018 Emmys Giving Suite
Vogue- Alex Borstein and Mercedes Brunelli, clutch from the 2018 Emmys Giving Suite
Mercedes Brunelli gifted her bejeweled clutch to Emmy winner Alex Borstein backstage at the 2018 award show in the official Emmys gift suite.  It was spotted on the red carpet of the Marvelous Mrs. Maisel season two premiere, with images published on outlets like Vogue and Just Jared.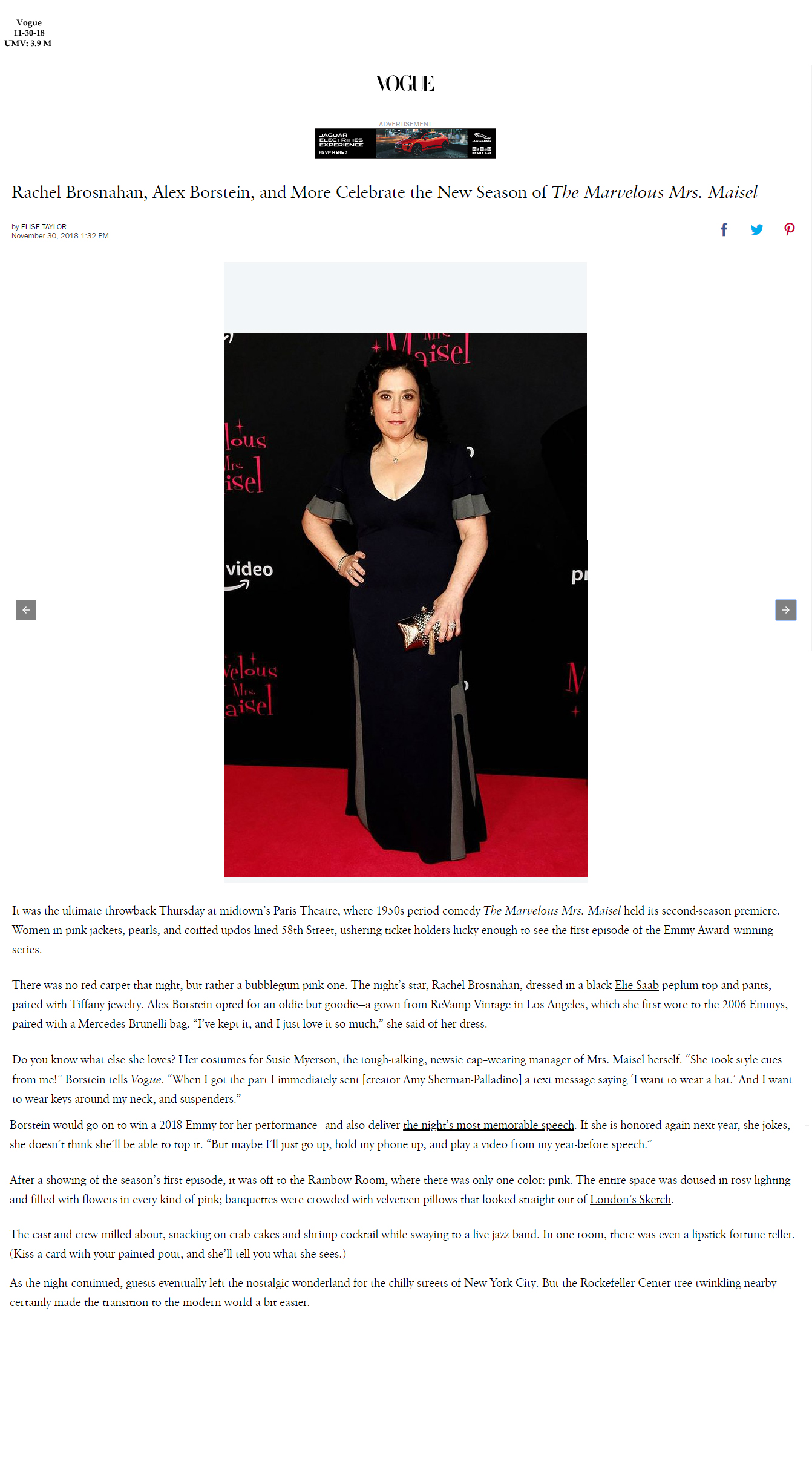 "Alex Borstein opted for an oldie but a goodie– A gown from ReVamp Vintage in Los Angeles, which she first wore to the 2006 Emmys, paired with a Mercedes Brunelli bag."
See more from this article in the above image or on Vogue.