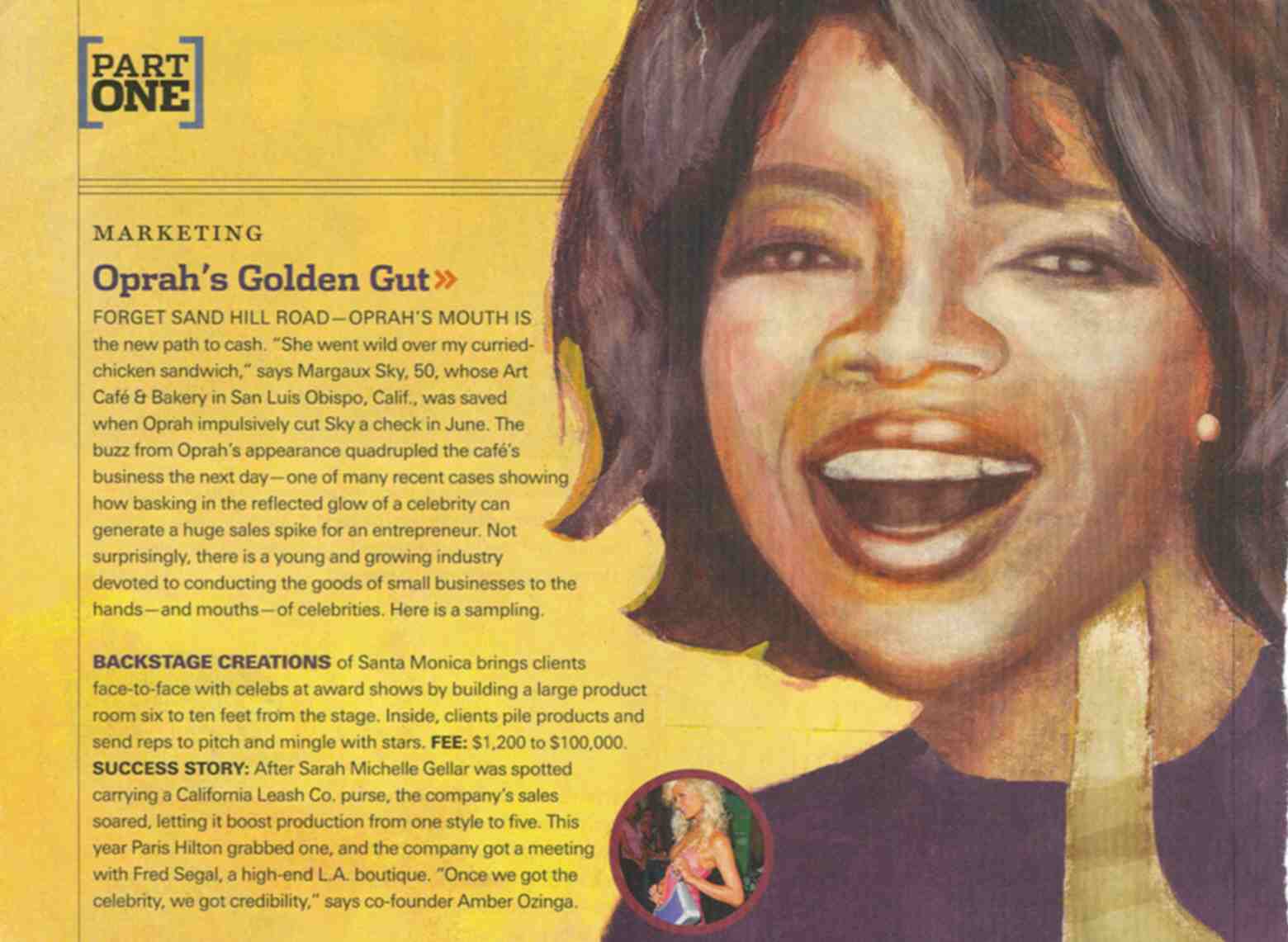 BACKSTAGE CREATIONS of Santa Monica brings clients face-to-face with celebs at award shows by building a large product room six to ten feet from the stage. Inside, clients pile products and send reps to pitch and mingle with stars.
FEE: $1,200 to $100,000. SUCCESS STORY: After Sarah Michelle Geller was spotted carrying a California Leash Co. purse, the company's sales soared, letting it boost production from one style to five. This year Paris Hilton grabbed one, and the company got a meeting with Fred Segal, a high-end L.A. boutique. "Once we got the celebrity, we got credibility," says co-founder Amber Ozinga.
Oprah's Golden Gut — Forget Sand Hill Road – Oprah's mouth is the new path to cash. "She went wild over my curried-chicken sandwich," says Margaux Sky, 50, whose Art Café & Bakery in San Luis Obispo, Calif, was saved when Oprah impulsively cut Sky a check in June. The buzz from Oprah's appearance quadrupled the café's business the next day — one of many recent cases showing how basking in the reflected glow of a celebrity can generate a huge sales spike for an entrepreneur. Not surprisingly, there is a young and growing industry devoted to conducting the goods of small businesses to the hands — and mouths — of celebrities. Here is a sampling.