Entertainment Tonight-Media Placement-Giveaway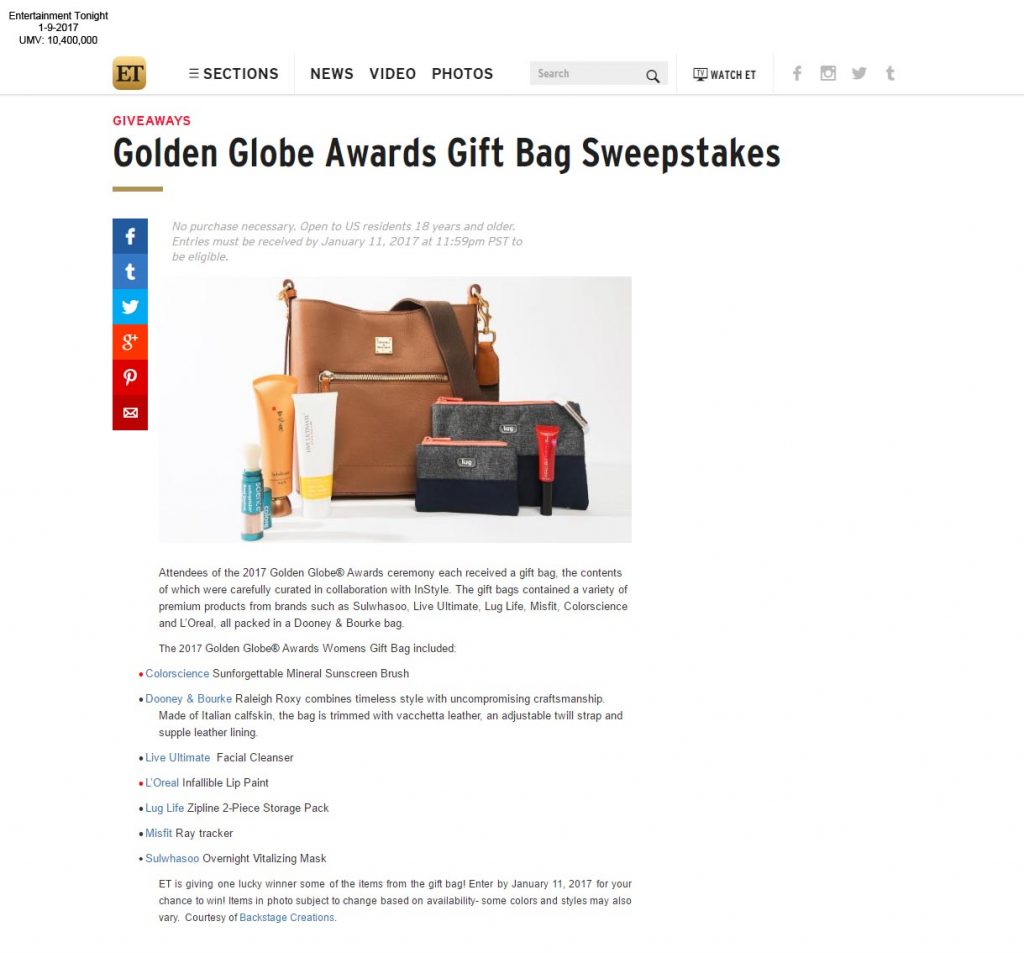 A high profile media placement can be extremely valuable to a brand. We obtain media placements for our clients via our highly coveted gift bag giveaways, like this one with Entertainment Tonight.
Golden Globe Awards Gift Bag Sweepstakes: Attendees of the 2017 Golden Globe Awards ceremony each received a gift bag, the contents of which were carefully curated in collaboration with InStyle.